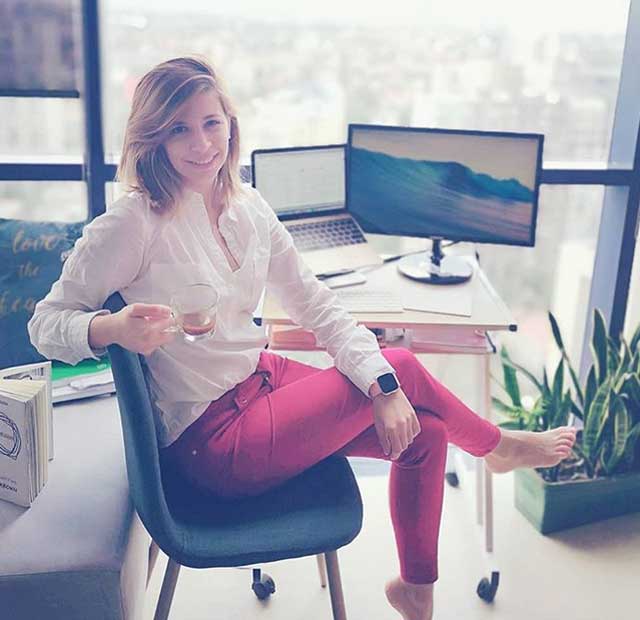 Female Web Developers To Follow On Instagram
One of the best ways to get your motivation to work is to connect on social media with people of same passion. If you are interested in the web or mobile development, you will find these girls and their work very inspiring. Follow these 16 female web developers on Instagram for daily inspiration, good advice, and coding tips tricks.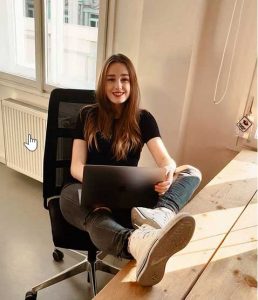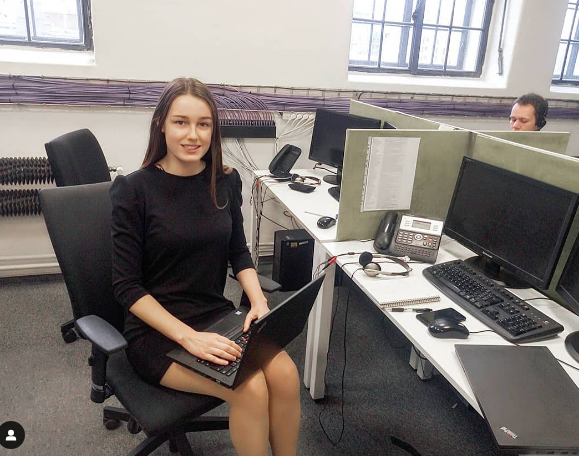 Computer Science Student,
Android & iOS Developer
Veronika absolved both internships at Microsoft & IBM in the past.
Later she was building the first version of the SpaceFlow app, local community management connecting people, worked with Alza.cz, the largest Czech e-shop, as an Android developer and an IT business partner. In DHI, she helped to create MIKE 21, analysis software improving the efficiency of ports all around the world.
She gives back by teaching JAVA to pre-schoolers. In 2018, she was awarded "The Most Active Female High-schooler in Czechia" prize and the EURO magazine put her in their 20 under 20 list.
Holy
"A one girl army" is how she describes herself and that is definitely true! She is doing web development and writing about it on her website. Founder and editor-in-chief of Untouchd — a lifestyle magazine for women inspired by tech.
https://www.instagram.com/p/Borm5rKh-JP/?utm_source=ig_web_button_share_sheet
Zeynep
Student of a computer engineering who is interested in Android web development. In spare time she is writing for her blog about latest technology and web development. She is aspiring to be a successful business woman in future.
https://www.instagram.com/p/Bna0h2vnsfJ/?utm_source=ig_web_button_share_sheet
Estefannie
Software engineer, game developer, and youtuber. Follow her YouTube channel for tutorials on data structures, algorithms, and computer science. For more awesome content take a look at her blog.
https://www.instagram.com/p/BnKVBx0g-RH/?utm_source=ig_web_button_share_sheet
Marty
Lovely girl who decided together with her partner, to switch from architecture and law career to web development. Currently, she is learning the front-end development and having fun with JavaScript. This couple represents goals indeed ❤. "Teamwork makes the dream work" right?
https://www.instagram.com/p/BhRk_e7HUxM/?utm_source=ig_web_button_share_sheet
Marie
A student in software engineering with a college degree (DEC) in computer science. She loves participating in hackathons and attending to various other tech events. Read her blog to know more about that and also to learn something new following her tutorials.
https://www.instagram.com/p/BpJ7i7fhIBc/?utm_source=ig_web_button_share_sheet
Brandy
A passionate developer and designer. She has spoken at local meetups on various technology topics, from Redux and React, to being a woman in tech. Check her website to see more of her inspiring work.
https://www.instagram.com/p/BpaKXreHR58/?utm_source=ig_web_button_share_sheet
Melissa
Software developer from Canada. Fan of Star Wars and video games. Recently she became a certified salesforce developer. To see all of her programming skills visit her Linkedin profile.
https://www.instagram.com/p/Bo9G0hMg8U3/?utm_source=ig_web_button_share_sheet
Manuela
Student and web developer who is constantly upgrading herself and learning new things. She is exploring both sides, front-end, and back-end development. One of her main skills are JavaScript and PHP. In free time she enjoys reading books.
https://www.instagram.com/p/BYyQRZTA0I8/
A Product Designer who finds joy in creating whether that's providing solutions for the community I serve, designing applications for clients, or bringing my designs to life with a few lines of code.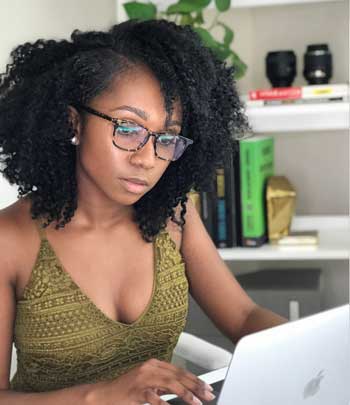 Masha
Blonde girl learning how to code and breaking stereotypes to show that anyone can learn how to code. She is regularly updating her YouTube channel with funny and creative content related to web development. You must see that!
https://www.instagram.com/p/BpPXmVfjAl1/?utm_source=ig_web_button_share_sheet
Laura
Full stack software engineer working at a startup in NYC. She is sharing her ❤ of coding, photography, fashion, food & jokes. Visit her blog to read her thoughts about different tech related topics. If you are interested in cool programmer t-shirts, check her online shop too, you will love it!
https://www.instagram.com/p/Bsn4cDrhpFr/?utm_source=ig_web_button_share_sheet
Adrienne Tacke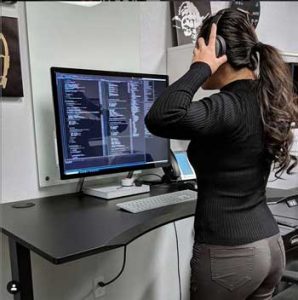 Software Engineer @DebtTrader | Squashing 🐛 and stereotypes https://www.adrienne.io/
I've been in the industry for over 7 years, specializing in the Microsoft stack and a multitude of open-source technologies such as React and Redux and
lead software development projects, resolve technical conflicts between existing software environments and requested application features and modifications, and provide technical guidance to other developers.
https://www.instagram.com/p/BusCHVKhYoG/?utm_source=ig_web_button_share_sheet